Young Chinese dedicate themselves to promoting sex education in China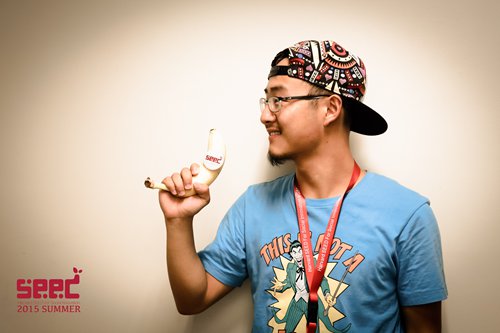 en.people.cn | (Global Times)    09:13, March 24, 2017
Showing up for his interview with the Global Times in a white shirt and a very neat haircut, Wang Longxi looked like he had just graduated from college. He sat with his back straightand hands folded and answered all questions in a very formal way. Born in Lanzhou, capitalof Northwest China's Gansu Province, in 1988, he majored in environmental engineeringin college.
Hu Jiawei, on the other hand, looked much more mature with his beard and felt far moreopen with his baseball cap and casual T-shirt. The 23-year-old came across as humorous, often mocking himself throughout the interview. Currently living in Wuxi, East China'sJiangsu Province, he majored in food quality and safety at college.
Born in Guangzhou, capital of South China's Guangdong Province, Su Yanwen is about toenter her 30s. She majored in social work.
The three seem to have nothing in common, yet they all share one common thread: Theyare working hard to promote child and youth sex education in China.
According to the statistics collected by The China Foundation of Culture and Arts forChildren and its branch The Girls' Protection Foundation, between 2013 to 2016 Chinesemainland media reported on 1,401 sex assault cases involving children under 14 in whichmore than 2,568 children were victims.
According to a 2015 report from China Youth Daily, the National Health and FamilyPlanning Commissionreleased data in 2013 showing that 13 million abortions wereperformed in the mainland, not including medical abortions or operations undergone inunregistered clinics. Among these, more than half of the cases involved women under theage of 25.
Facing such a severe situation, Hu, Wang and Su, as well as an ever increasing number ofother young Chinese, have decided to help their peers and minors get a betterunderstanding of their own biology.
The big questions
"Where do I come from?"
This is a question that almost every child asks eventually.
"I once asked my father how I was born, and he told me that they picked me out of a rubbishpile. I was very upset and turned to my mother, who gave me the same answer," Hu said.
He explained that he later asked his grandparents the same question.
"As expected, they gave me a different answer. 'We didn't find you in the rubbish,' they said. 'You were given to us by the Buddha after we prayed for a long time.'"
Behind the humor of such answers is the fact that children in China lack proper sexeducation because their parents and teachers are reluctant to teach them for fear that theword "sex" will be the key to opening Pandora's Box.
Hu's dedication to sex education, to certain degree, is also due to a traumatizing incidentfrom when he was a child.
Like many children, Hu said he often played with a group of older boys. However, when hewas 6, one day a sixth-grade boy pressured Hu and a girl about Hu's age to remove theirclothes and then offered to give them an ear of corn if Hu would lie on top of the girl.
"I still clearly remember how the girl cried while I giggled myself silly," Hu recalled, addingthat he forgot about the incident until one day in primary school he watched a porn videowith some other boys.
"This was at a time when the school would often invite local police to come and give classeson the law. I was extremely scared because I thought I had raped that girl."
Though only in his early 20s, Hu is already the founder and president of Wuxi Soy&PeaTechnology Co Ltd, a company that provides sex education classes for children under 14.
"But we now find ourselves providing more classes for parents," Hu said. "Only whenparents understand what sex education is will they go teach their children."
An education for everyone
Though the three have all dedicated themselves to sex education, their target audiences aredifferent: Hu's Soy&Pea is aimed at primary school kids and younger; Marie StopesInternational China, the NGO Wang works for, is for teenagers and people in their early 20s; while Aichengzhang, where Su works, targets mentally or physically disabled children.
Wang and Su agreed that the biggest obstacle they face is the misunderstanding that sexeducation only includes teaching adolescents how babies are made.
"Sex education covers more than that," Su said. "Interpersonal interactions, how to expressoneself confidently, how to reject someone's advances with confidence and ethical issues, these are more important topics and what we want to teach children."
While Wang's family has always been supportive, Hu said that even today his grandparentscannot understand what he does.
"My grandparents still check on me from time to time to see if I've been arrested by thepolice. They think I'm a sex worker," Hu joked.
Su explained that it took years for her parents to finally accept what she does, but they stilldon't like it.
"Their acceptance may also due to the fact that in 2013, the media reported a lot about sexassault cases and the hosts of TV programs began calling for sex education," Su told theGlobal Times.
Along with the slowly changing attitude among older generations, more and more youngpeople are taking part in sex education activities.
"The biggest change we've seen these past years is that an increasing number of youngpeople are joining us. College students, even middle school students, are volunteering tohelp out with sex education classes," Wang said, pointing to a photo wall where his teamhangs the postcards they have received from volunteers around the nation.